Learn How Stationary Telepresence Robots Are Reducing
Costs & Increasing Efficiency While Eliminating the Need for Travel!
On this page you will find all stationary telepresence robots. You can sort by telepresence robot price, rating, type, or brand. Clicking on any of the robot images will take you to that robot's individual page with a price, summary, videos, pictures, and links to reviews, purchase, or get demos or quotes.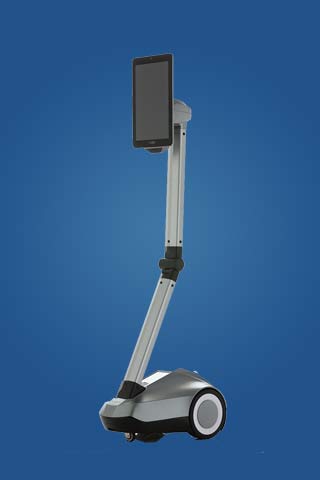 PadBot P2
The PadBot P2 telepresence robot has as its main highlight the ability to be folded for easy storage and portability.  In addition to its foldability, the PadBot P2 features a…
Add to Compare